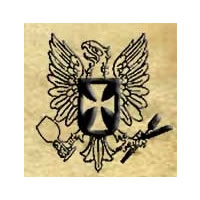 Member Details
Mosby Winery & Vineyard
9496 Santa Rosa Rd
Buellton, CA 93427
Phone: (805)688-2415
Toll Free: (800)706-6729
FAX: (805)686-4288

Business Type: Winery, Wine Tasting
Member: Mosby Winery
Email: info@mosbywines.com
Website: http://mosbywines.com

Business Description
While Mosby's specialty is the growing and vinification of fine Italian varietal wines, he also makes award-winning grappa, wild plum and raspberry distillatos. His experienced palate and careful, ongoing search for interesting new varietals have resulted in vintage after vintage of award-winning Sangiovese, Nebbiolo, Pinot Grigio and more. And then there's his latest addition, Dolcetto — the everyday wine of Piemonte.
When Bill and Jeri purchased the old de la Vega land in the early 1970s, the first thing Bill did was plant vines. "Noah did that," he says quietly. "First thing he did. Plant a vineyard." Among those early Mosby wines was Gewürztraminer, Jeri's favorite. "It's still my favorite," says Jeri. "I'm going to miss having it in the tasting room."
Member to Member Discount:
For more information on this Member to Member discount please contact Mosby Winery.
Similar Businesses