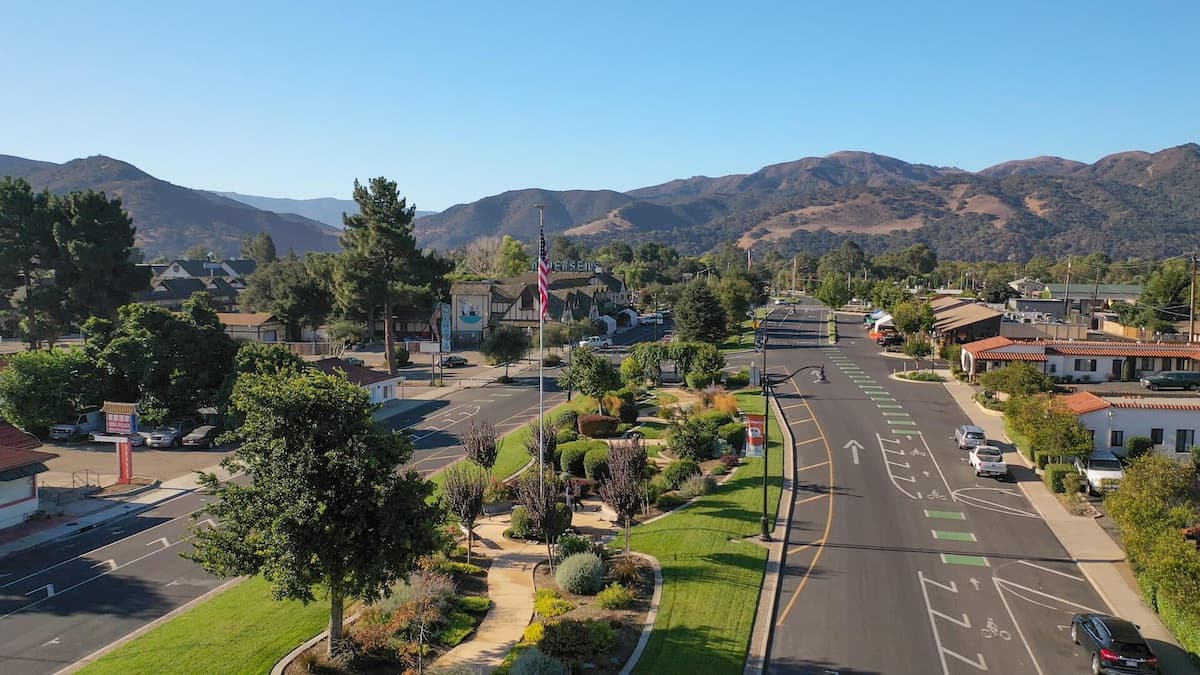 Slide 2
Welcome to
Buellton California
Buellton Chamber of Commerce
Slide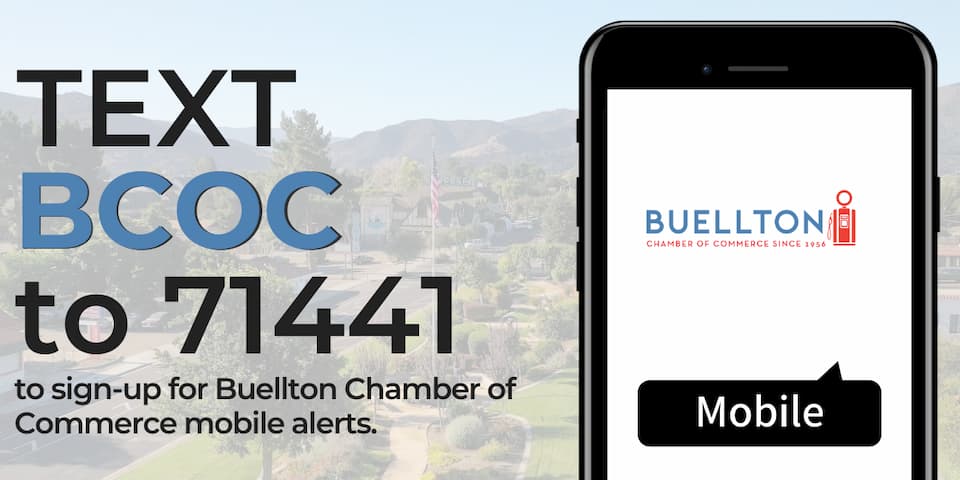 The Buellton Chamber of Commerce serves as an advocate and resource for Buellton business, promoting the retention, expansion, and attraction of business while striving to promote growth, prosperity and quality of life for our members and community.
About the Chamber
Our Members along with our community are what make Buellton a great place to live and work.  Through collaboration and the "can do" spirit, our Chamber has achieved great success with our events and programs and will continue to work in step with our businesses and members of our community.
Buellton State of the City
Please join us for the Buellton State of the City Brunch on April 19, 2023 at Vega Vineyard & Farm. You'll hear from our City Manager, Scott Wolfe and our Mayor, Dave King on the state of Buellton and how we are doing as a City. We have table sponsorships available for $500 which includes a table of 8. We look forward to seeing you there
Let us be your:
Catalyst for Business Growth
Convener of Leaders & Influencers who make things happen
Champion for stronger community
New Members
The Buellton Chamber of Commerce would like to present our newest members:
JOIN US AT THE BUELLTON WINE AND CHILI FESTIVAL!!!
Sunday, March 19th, 2023- 12pm-4:30pm
Flying Flags RV Resort in Buellton
The History of Buellton
1920 is the year that the last of the five towns of the Santa Ynez Valley was established, Buellton. However, looking back into the history of the area, the Buell Ranch was a complete town within itself as far back as 1875. By that date Rufus Thompson Buell had established a general store, a post office, bunkhouses, blacksmith shop and family homes…