Current Buellton Chamber of Commerce Board of Directors.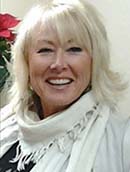 President – Tessi Martinez
I am Tessi Martinez,  I serve on the Board of Directors for the Buellton Chamber of Commerce and the Buellton Visitor Bureau. I am also a County Sales Manager for First American Title Insurance.
In my free time I enjoy celebrating with family, our local beaches, church, hiking, entertaining at home, meeting with friends and happy hours! I love living in Buellton for the small town feel, my neighbors and the beauty here.  The Buellton community is; loving, caring, resilient and strong.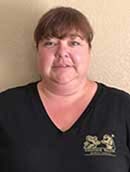 Vice President – Janeen Boslaugh
I was born and raised in the Santa Ynez Valley and have been a resident of Buellton for the past twenty years. My husband, son and I love being part of this community. I have worked for Firestone Walker Brewing Company and BarrelWorks for the past sixteen years. I enjoy volunteering my time with local youth organizations. Being on the board for four years has given me the opportunity to participate in all the town's events and watch our community flourish.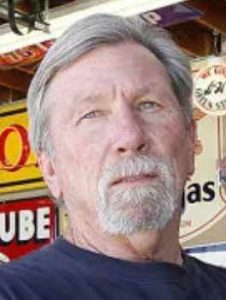 Treasurer – Mark Mendenhall
I was born at the Lompoc Hospital (because the Valley didn't have one) in 1952 and have lived in Buellton all of my life (except for about a year when I lived in Solvang).
I attended Buellton School when it was at the site of the Post Office. Kindergarten was in the basement! I graduated from SYVUHS in 1970 alongside my future bride, Vickie. My parents both graduated from the high school in 1948, all of our children graduated from there as well as our oldest granddaughter!
I worked for my Dad at the original Buellton Garage for many years. Later I leased the Chevron from Bill Olivera for 25 years (it is now the lube bay). During this time in 1989, I got my contractor's license and started Mendenhall Construction Co.
When Buellton became a city, I was on the original Planning Commission and City Council for 15 years. I later joined the Chamber of Commerce as a board member.
My hobbies are racing, collecting gasoline memorabilia and antiques to enhance our museum, Mendenhall Museum of Gasoline Pumps and Petroliana.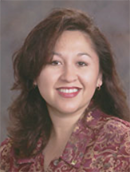 Director – Sonia Jimenez
Hello my name is Sonia Jimenez. I am a lifetime resident of Buellton. My family moved here when Pea Soup Andersen's had a zoo and we could hear the Lion and Elephant, as we lived right across the street. I have fond memories of riding the train and taking pictures in the cut out faces of "Hap Pea and Pea Wee" with my siblings.
I am married with two children that both have attended Jonata and Oak Valley Schools for all their elementary grades and I too am a Jonata School graduate. Both my children and I also graduated from Santa Ynez Valley High School.
I still make Buellton my home and my husband and I also work in Buellton. My husband is the owner of Emilio's Western Wear on Ave of Flags for 28 years. I am the Banking Service Manager for Mechanics Bank and started my Banking career 32 years ago working for several banks in the Solvang area that include: Imperial Savings, Household Bank, Valley Oaks National Bank, Montecito Bank and Trust, Mid-State Bank and Rabobank, N.A.
I am very proud to serve on the board for the Buellton Chamber of Commerce and to live and work in this great Community of Buellton. Buellton has a wonderful hometown feeling where your neighbors are friends and strangers lend a hand.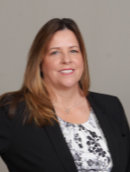 Director – Tamara Blakeley
My name is Tamara Blakeley.  I have been a Santa Ynez Valley resident since 2005 when I relocated after accepting a job offer from the Chumash Casino Resort.   I was born and raised in Los Angeles county, lived in Texas for a few years, then lived near Joshua Tree, California before moving to Buellton.   My hobbies are traveling, playing sports, and wine tasting.  Growing up in a big city, living in smaller communities, and traveling has made me realize that a small town suits me best.   I love the desert but the valley is my home and look forward to helping Buellton continue to grow into the beautiful town we all love to live, work, and play!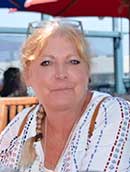 Director – Beverly Snyder
My name is Beverly Snyder, and I have lived in the Santa Ynez Valley for 23 years. For over 18 of those years, I have worked as Manager ll for Hertz Local Edition in Buellton, located at the Marriott, as well as many other locations in Santa Barbara County. My husband and I are also owners of a local fencing company that was established in 1986, Quality Fence Co. In my spare time I enjoy spending time with my family, playing bocce ball, dining at our local restaurants with friends, and walking through our charming downtown to get ice cream with my grandson. My family and I are incredibly proud to be residents of this beautiful community and It's our hope to serve it well in every way that we can.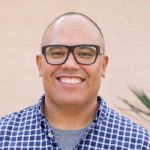 Director – Kros Andrade
Kros Andrade is the owner and Creative Director of UVA Design Studio, an award-winning branding and graphic design agency. He has been working in design for over 20 years, with experience in a wide range of industries. His focus is on branding and developing brands, as well as graphic design.
Kros started his business in 2008 after spending many years working in a corporate environment. This gave him valuable experience in branding, art directing photoshoots for catalogs, and designing for multiple markets.
In his free time, Kros enjoys spending time with his family and volunteering in his community.
Military Affairs Chairperson – Rudie Henderson
I was born in Lone Pine, California and joined the Air Force in 1950 and served in Japan and Korea until 1954. I was then sent to Luke Air Force Base in Arizona and was discharged in December of 1954. I entered a career involved in the design and development of instruments for missiles and aircraft for over 33 years and retired as a senior microelectronics engineer from Raytheon in 1991.
I now serve as the Military Affairs Chairman for the Buellton Chamber of Commerce. My wife Carol and I have lived in Buellton for over 30 years. We have three children, Janet, Mike, and Dean.  We are proud to have two of our grandchildren serving in the armed forces.