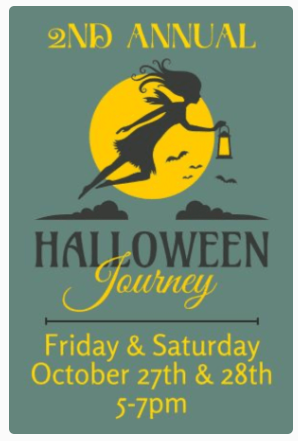 Halloween Journey is a unique theatrical event designed for young children (2-8 years old) and their families to celebrate the magic and imagination of Halloween through an immersive, age-appropriate interactive experience. The Santa Ynez Botanic Garden will be transformed into the home of fairies, gnomes, talking trees and the majestic throne of the Pumpkin Queen. This site-specific theater experience will lead young children and their families through the garden to experience six vignettes performed by local Santa Ynez Valley performers. Each tale will end with the gift of a small treasure or charm for children to take away.

Tickets are based on timed entry. The entire journey through all 6 vignettes is between 30-40 minutes.
HALLOWEEN JOURNEY WILL OCCUR RAIN OR SHINE.