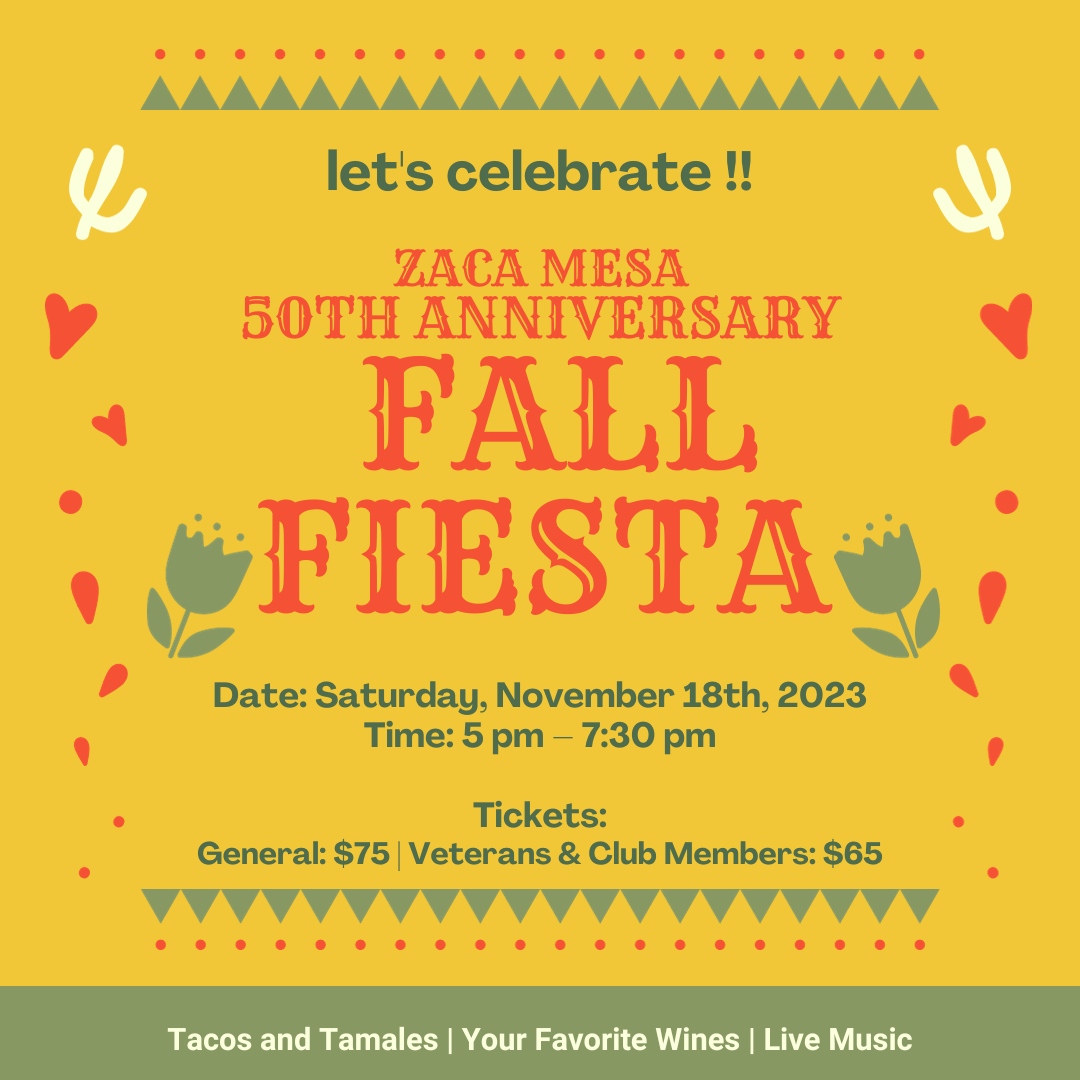 Get ready to hoot n' holler this harvest season in celebration of the end of our 50th anniversary year of celebration! Our Fall Fiesta will mark the close of our 45th vintage harvested at our historic estate winery and the 50th year since our founding in 1973. We will have magnificent tacos and tamales by Tortilleria Mexico to enjoy with our ever-delicious wines. Live music will be performed by the venerable Victor Valencia who will play a superb set of songs in the genres of pop, jazz, Latin-rock, reggae, R&B, Latin-Jazz, and more!
TICKETS:
General: $75 | Veterans & Club Members: $65
Call or email for tickets!
events@zacamesa.com | (805) 688-9339