Santa Barbara Vintners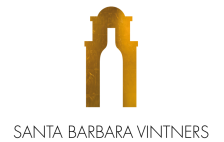 Description
Santa Barbara County is different than any other wine growing region in California. Here, the east-west orientation of the coastal mountains forms valleys opening directly to the Pacific Ocean. This unique topography allows the flow of fog and ocean breezes to shape distinct microclimates, perfect for the cultivation of classic grape varietals and world class wines.

The 50 miles stretching from Point Conception to Rincon constitutes the longest east-west traverse of shoreline from Alaska to Cape Horn. Here, the
Santa Ynez and San Rafael Mountains form a unique coastal range - the inland ebb and flow of fog and ocean breezes make the region one of the coolest viticultural areas in California. This means that the fruit has an unusually long "hang time" on the vine, allowing it to fully develop the acids, flavors and tannins needed to produce wines of distinctive character.