Integrated Telemanagement Services, Inc.
Description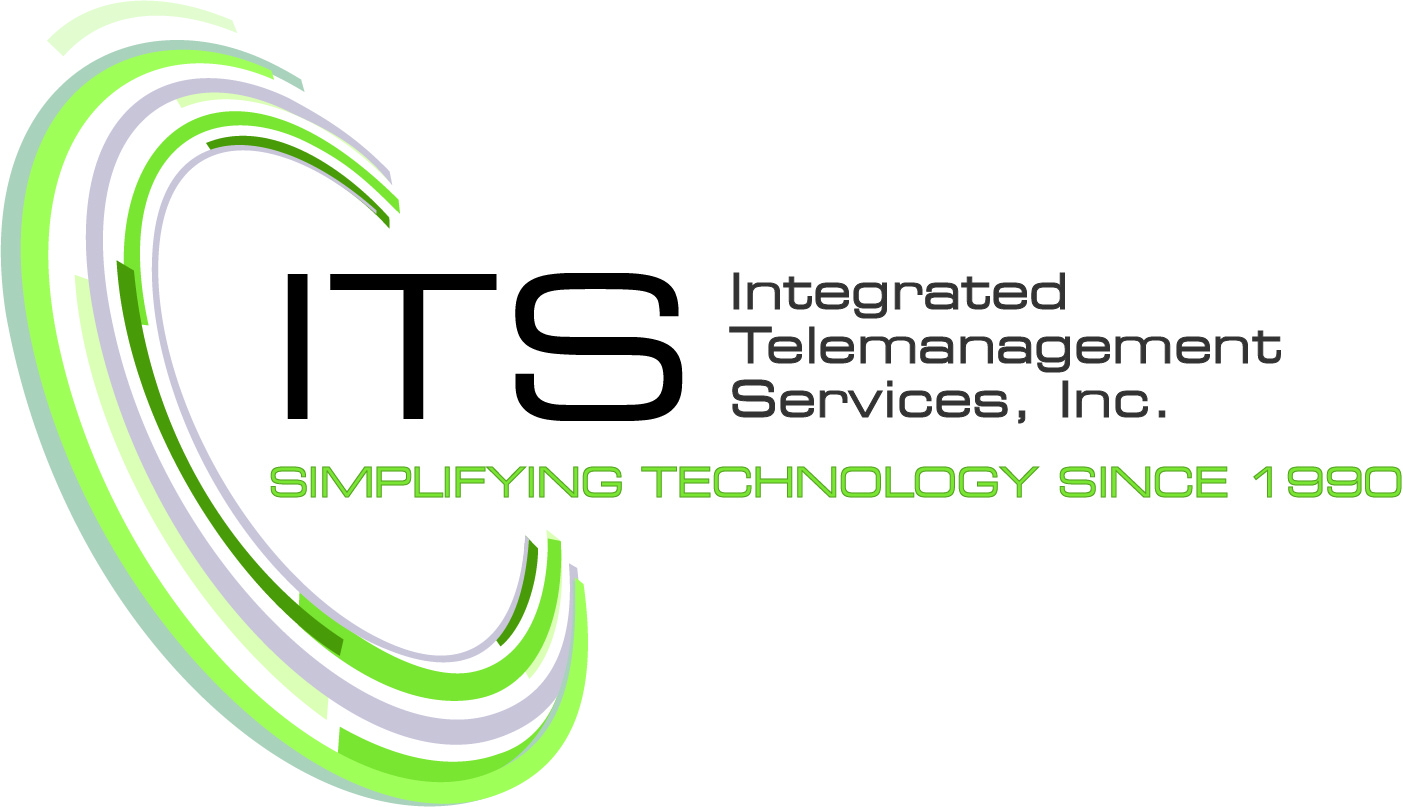 Since most of our technology is web dependent or web based every buinsess needs internet to function. Fast reliable internet with a responsive provider is essential, most of us have experienced the cable companies as being a necessary evil that are not the easiest to work with. Our carrier, I.T.S. Telecom, provides top tier customer support and can put all of your locations and services on one bill with one dedicated support team and one number to call if your internet or phones are not performing to your expectations. No more finger pointing from the phone guy to the internet provider to the IT guy saying "it's their fault", we own it all.
Managing an IT network can be expensive and time consuming even if it is just a router and firewall. If you have multiple locatons or you have one business location and work from home a lot we can create a virtual network between locations to perform like on seemless location without expensive physical networks.
The way we communicate has changed a lot over the past decade moving from desk phones to mobile devices and from desktop computers to mobile tablets, laptops and remote work environments. This makes a "phone system" somewhat obsolete but using cell phones can be intrusive and costly. By using a virtual "Hosted" phone system your mobile phone can be used as your business phone without ever giving out your cell phone number or using your cell phone voicemail. This type of phone system allows for more flexibility, efficient remote workers and greater control of call flow and data analytics.
Every business also depends on card payments now more than at any time in history which only drives up the cost of doing business by as much as 3%. Our payment processing partner provides you with a state of the art POS (point of sale) system, 1% cash rebates on all charges processed all for one "Flat" rate. Your cost is predetermined and never changes. Most of our customers save 50% on payment processing costs.
Everyone is welcome to have a no cost technology review and cost analysis, just call or email and we will get that scheduled with you. 30 minutes could save you lots of money!!!