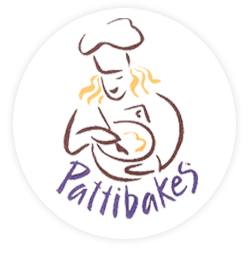 Member Details
Pattibakes
240 E. Hwy 246 #109
Buellton, CA 93427
Phone: (805)686-9582
FAX: (805)686-2427

Business Type: Coffee House, Bakery
Member: Kimberly Farris
Email: patti@pattibakes.com
Website: http://www.pattibakes.com/

Business Description
Open for breakfast and lunch, Pattibakes is proud to offer delicious, handmade and customizable products made from the highest quality ingredients. From quiche, sandwiches, soups, and salads, Pattibakes makes all of their items from scratch. Make sure you leave room for dessert. Pattibakes offers a variety of specialty cakes, tarts, pies, bars, and other desserts.
Member to Member Discount: Receive a 10% discount on all lunch orders.
For more information on this Member to Member discount please contact Kimberly Farris.